CVM has over a decade of knowledge and experience within the motor industry with a client base who have given feedback to us over the years. We can provide a vehicle locator service for a new or used vehicle, making sure we find you the right vehicle with the correct specification whether it be a company-funded purchase or a personal purchase. We can offer a wide range of finance solutions available to suit your budget and lifestyle.
At Corporate Vehicle Management we work closely with all manufacturer dealerships and finance companies throughout the UK to ensure you get the most competitive price or package possible. We make sure all vehicles are supplied with road tax, we help and assist with vehicle insurance and deliver the vehicle direct to your doorstep.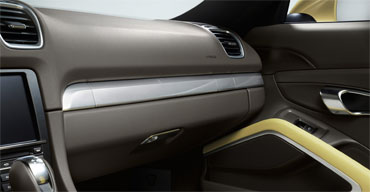 We have a select range of prestige used vehicles available for sale, with a wide range of funding solutions. These include high specification and prestige cars suitable for corporate clients – if you can't find what you're looking for here then please get in touch and we can locate a suitable vehicle for your needs. We have also included a range of our previous sales to give an indication of the sorts of vehicles we can deliver.
VEHICLES SUPPLIED WITHIN THE LAST 12 MONTHS
Unrivalled word of mouth that has driven growth

Our focus is on product quality & customer service

Carefully selected credit providers

Dedicated staff to source customers their dream cars

Bespoke service that is hassle-free & enjoyable

CVM work to negotiate you the best deal everytime

Completely backed by our dedicated support staff

Guaranteed excellent value & excellent service!
We have been working with Robert Kent of CVM for over 3 years and can't say enough wonderful things about him and his company. He and his drivers are extremely professional, reliable and available. They are always going above and beyond to make sure our family and friends are comfortable and smoothly transported whether it is to and from the airports, throughout local London or the UK countryside as needed.

Robert and Simone Suss

The process of relocating to the UK as an expat is complicated but with Rob's help acquiring a car doesn't have to be.  He handled every detail from locating the perfect vehicle at a good price all the way through to obtaining local parking permits.  He is responsive and knowledgeable.  Our inbound experience was so pleasant and efficient we worked with Rob to sell our car on the way out of the country as well.  Highly recommended.

Seth Kammerman

I have known Rob Kent in a business capacity for over ten years.  Initially he provided a high end vehicle with driver service for our VIP customers. After establishing an excellent working relationship, Rob introduced a car sales/purchase service for our customers.  Whatever the car Rob has always matched client to car.  His customer service skills are long lasting, to the point that the clients we have referred invariably always use him to sell their vehicles when leaving the UK, or upgrading to a newer model.

Simon Price

We moved from New York to London a year ago and Rob Kent was a tremendous help in securing vehicles for our family. He made it easy and handled the purchasing process for us from beginning to end. We chose the cars we wanted from a great selection he was able to source, and we purchased them in advance of our move. When we arrived in the United Kingdom, all three cars were safely at our new home, fully insured and ready for us to drive! AMAZING SERVICE!

Kerrie Peraino

I have used Robert at CVM twice now and can say I'm always impressed how quickly and efficiently the vehicle sourcing, negotiating and delivery is carried out from start to finish. Extremely professional and knowledgable in this field.

Greg Keeley

WOW! I set Robert and his team a challenge to find me a Bentley Flying Spur with a set budget. Not only did they find me a truly stunning vehicle but they also negotiated the purchase price under my budget. Robert even drove me personally to the garage to collect my beautiful new car which I will cherish. Above and beyond service and credit to you all!! I will be telling all my friends about you at the club!

Barry Johnson - American Express

Great service and well trusted company who sold my Peugeot 5007 at a great retail price.

Hector Garcia

CVM sold my Porsche 911 991 Coupe and Toyota Landcruiser for me after I relocated from the UK with my family and managed to sell both vehicles at great prices. They managed all the administration and made sure I received all payments safety and securely. Thanks for all your help and support!

Cristos Tomaras - Bechtel Corp

Rob was extremely helpful, knowledgeable and professional. He quickly found me a luxury car from a very reputable dealer at a highly competitive price.  He also found my wife a sporty little cabriolet, which is fun to drive and easy to park when we go into the city.  As we just arrived from New York City, we were unsure which cars to buy for our new lifestyle.  Rob accurately anticipated our needs and suggested two cars that are perfect for us.

Worldwide Banking Organisation